Well ive been lurking on this forum for a few years and thought id finally post what im working on since this jeep has been on the back burner for years. i have an 88 MJ pionner olympic edition. i got it way back in 2005 drove it for a few years and then it was hit and run around 2008 drove it smashed for a bit until the brake lines rusted out and broke, then it just kinda sat. Fast forward to sometime around 2011 i started to fix the old smashed up thing and do a 4wd swap. So i got a rear ended Xj grabbed all the front end parts, front axle, trans, and t-case and swapped that in. Then I lost interest in it again, so i went out and bought a ZJ and was good for awhile. The MJ sat until this year.
Back in the day I had no idea what I was doing and no access to fab tools, now I've been working sheet metal for a few years and have all the tools at work I could ever need. but i missed my truck, the only vehicle I couldn't sell. I've had 14-15 cars since I bought the comanche and its the sole survivor.
So I towed it from my parents farm to my house in the city, cleaned it up took the lift i had on my zj for the front, got a 8.8 rear and perches. got a SYE just because if im going to buy a new driveshaft im going to do it once.
well here is some pictures b.c...well pictures
How it sat after the wreck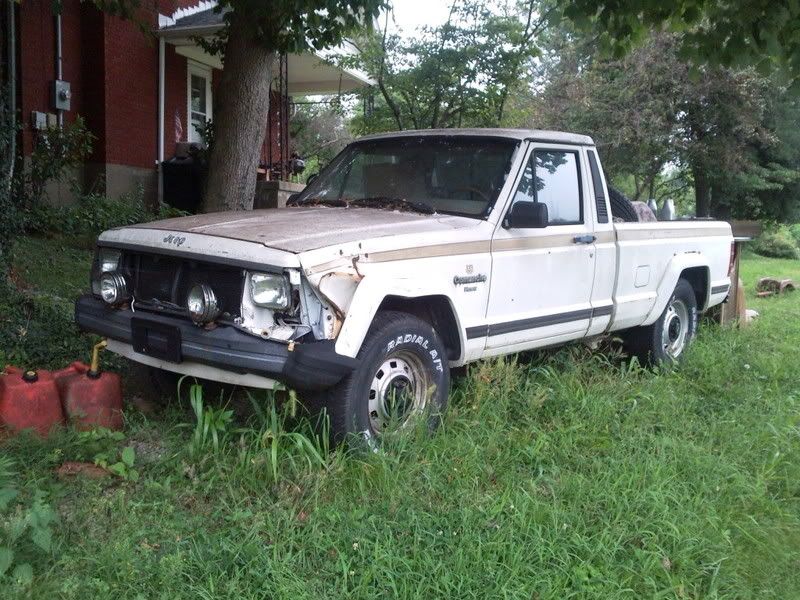 4wd swap and body repair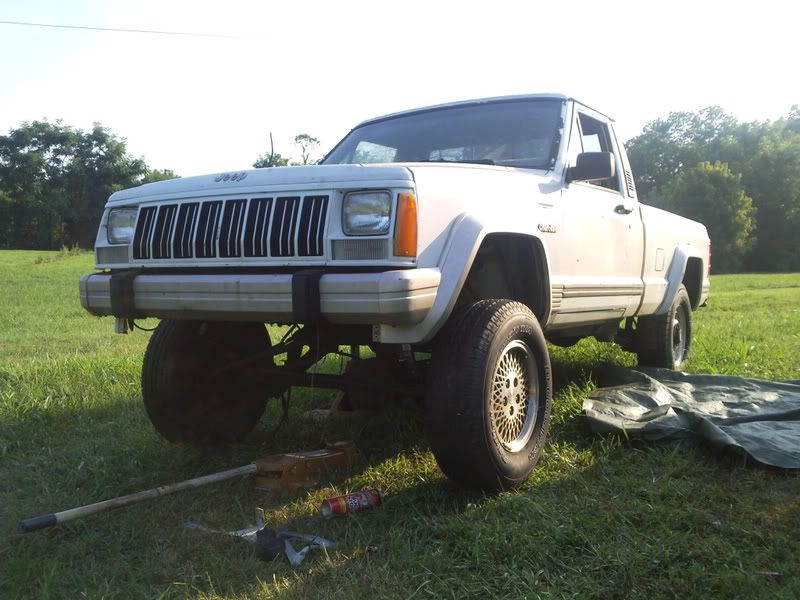 at my house after being parked for 6 years
and here is after the front lift and streching out the stock spring under before i decided to go ahead with spring over, and i wanted to see what she could look like