A few minor projects on the lighting end (pics below)
1. Added some clear acrylic covers for my Hellas on the bumper, so they don't get broken but can still be on without removing covers.
2. Added a third Hella 550 up top. Three just looks better than two
As you can see, I have them mouted on the actual crossbar that holds my basket up there, and they sit back behind the front lip of the basket for tree protection, etc
3. Addedsome auxiliary reverse lights. Got them from Haleyes here on
for $10/pair and they're mounted and wired. Also cut up some old mudflaps and mounted them behind the lights to protect them from debris kicked up by the rear tires.
4. Ran a wire to the rear of the rack for future rear flood(s) and wired it to switch.
also cleaned up the inside rear a bit and added a junkyard finisher piece. Nothing big...
Anyhow, here are some pics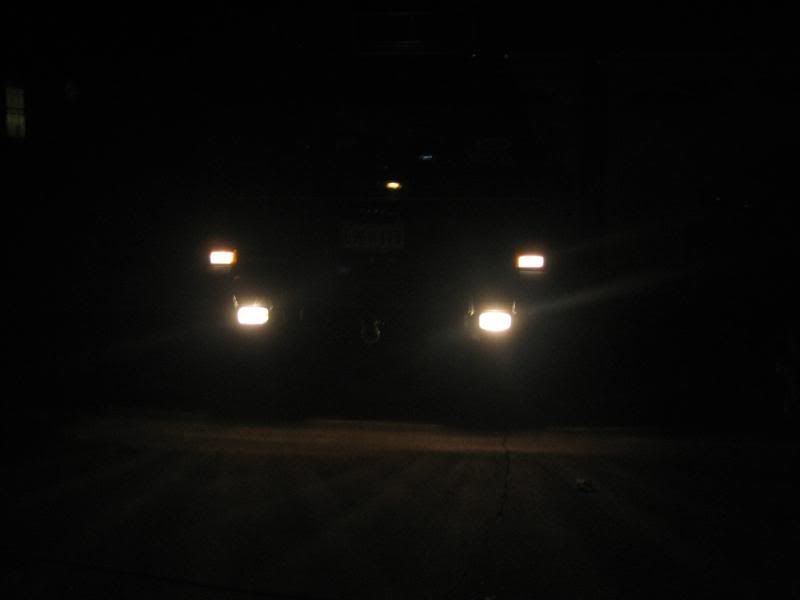 "the arsenal"