Just Wheelin' hosted a rock crawl event at TSF this weekend up in the Crushers. Nick hit me up earlier in the week about heading up for it. I agreed to play spotter for the day.
Got up there around 0900, checked in, and headed into the lower loop. Cones were set up, and courses were laid out.
It was time for these rookies to dodge some cones.
Fellow class competitors, Teresa and Shawn getting it done.
Pro-mod class out on course.
We ran six courses bringing us all the way up the lower section, and then around the upper loop. In my mind, this is what I felt like we were doing all day.
When in reality, we were mowing over cones left and right.
Wider is not necessarily better, lesson learned. Also, while 10.3:1 has amazing control in the deep rocks, it adds a bit of time to your run, lesson learned.
Karl and the green machine were out helping with the event. Next year he'll be chief course designer.
Six courses later, we came out with a 2nd place finish.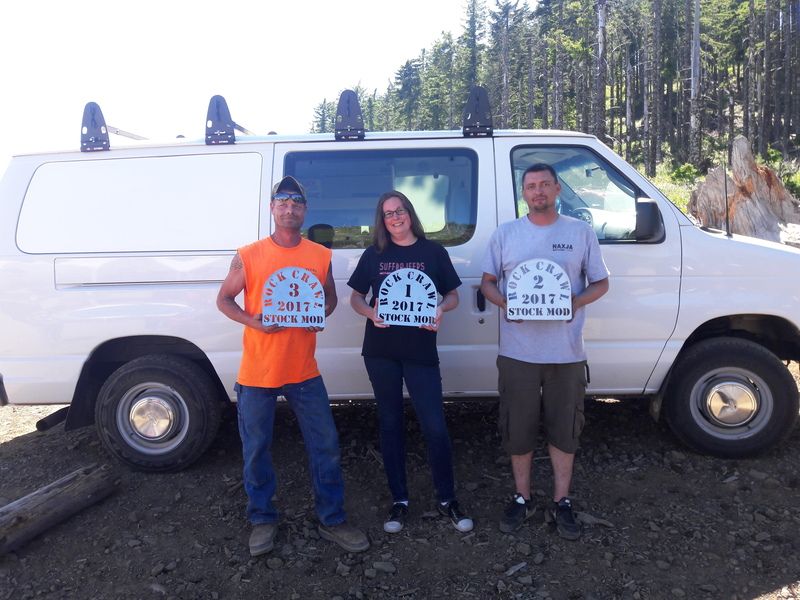 Pro-mod finishers.
Aired up the tires, and cruised back to town with no issues. All-in-all not a bad day!
This was a very fun and laid back event. I know Nick and I will both be back for it next year. I'll have my jalopy out there as I was missing it all day. Now that we got a taste for cone dodging, we got a year to work on our skills, and we'll be gunning for the 1-2 Team 6 finish.