Quote:
Originally Posted by
Black1990jeep
What is done with the swaybar when over axle tierod is used?

I have a dana 30 high pinion. I have 5inch of lift, and want to see what is needed to change to a high mount tierod.

do I need a different trackbar mount, do I need to move or remove my swaybar? other considerations?
You will need to relocate the swaybar endlink mounts when you move your steering OTK.
Yes, to maintain correct geometry, the trackbar mount should be raised on the axle to match the same operating plane as the draglink, to eliminate bumpsteer. I run a JKS unit, but SFR makes a good setup.
My build thread might give you some ideas.
https://www.naxja.org/forum/showthre...=913774&page=5
When I first built this Jeep, I ran Currie steering and moved the driver side TRE OTK, so that the tierod would operate on a higher plane than stock and minimize rock impact, but eventually moved the passenger side up with a customer TRE setup.
The current configuration is running WJ knuckles and moved all steering OTK, which is amazing.

Currie steering with pass side OTK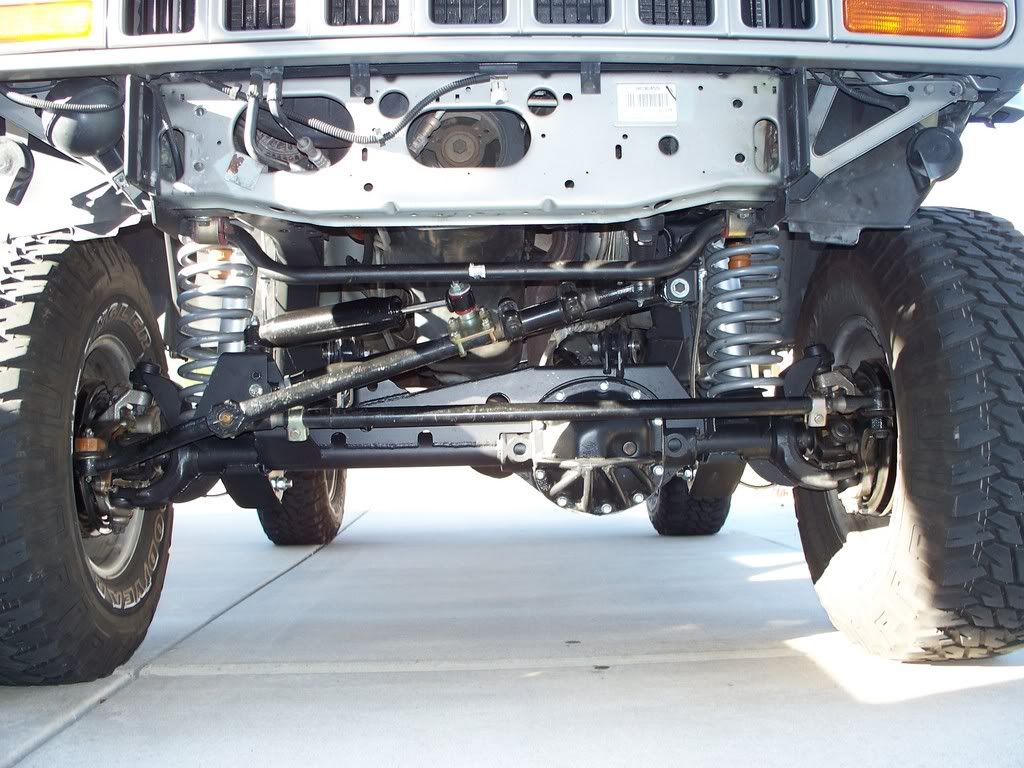 Modified Currie steering OTK on both sides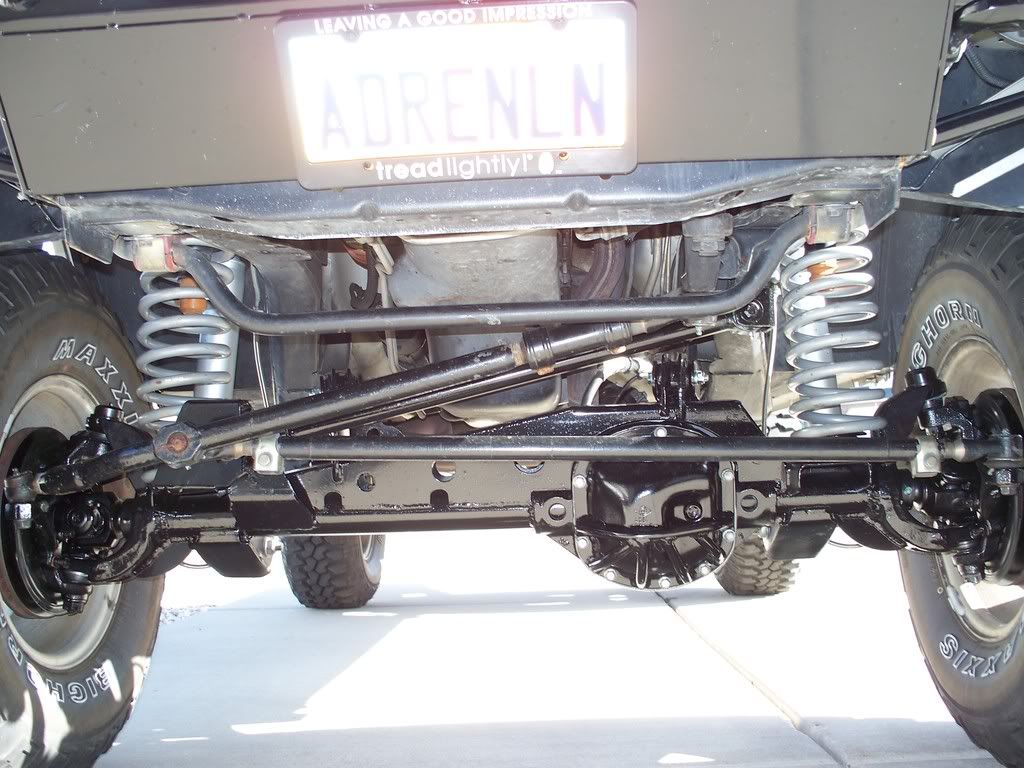 WJ Knuckles with OTK Steering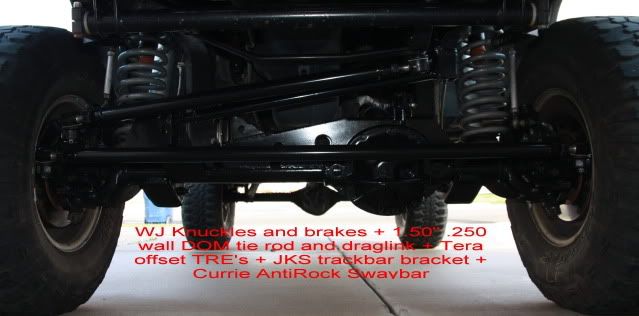 I also added an Antirock swaybar setup and reworked the axle mounts for the endlinks and have run with this setup for the past 10+yrs with no issues.
Other considerations.....running a heavy duty diff cover and a larger diameter tie rod in an OTK configuration can cause interference it full steering lock. Offset TRE like the Teraflex units that I run will help combat this issue, but may create a TRE to wheel interference if you run 15" wheels. Ruffstuff sells a similar offset TRE.
https://teraflex.com/shop_items/tj-t...ht-hand-thread
GM 1/2 ton steering (why is this called "one ton"?) TREs are not a requirement for OTK steering, nor is reverse tapering your knuckle.
There are several companies who make a weld-in tapered inserts that allow you to simply drill out the tapered hole and slip in their insert, then weld the lip in place- Ive run these for a decade with no issues. You can then run a stronger TRE which has the factory Jeep taper, or the option of "1 ton" taper.
http://www.goferitoffroad.com/products.htm
One could also use TRE's from Rare Parts, which allows you customize your TRE configuration.
http://www.fabseries.com/