"Pardoe Trail, also know as Squaw Ridge Trail, is very fun to drive as it twist and
turns along Squaw Ridge. From Bear River Reservoir to the 9,260' peak of
Squaw Ridge this trail offers seemingly endless views from nearly every
direction. There may be snow pack to break through as late as July and snow
fall on the peak as early as October.

While a majority of the trail can be run in two wheel drive there are two fun rock
gardens with the upper rock garden being the most challenging of the two. Most
stock high clearance vehicles with proper body protection will not have many
issues, although a mild lift is recommended for the upper section of the trail
past Plasse Trading Post. Allow a full day to enjoy this trail."
4x4TrailMaps.com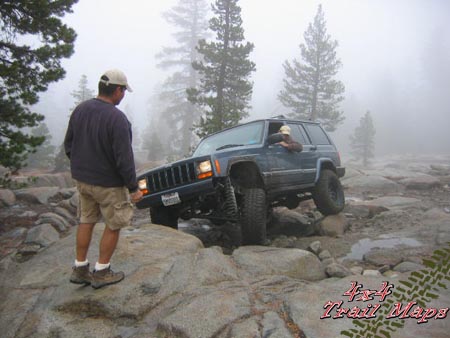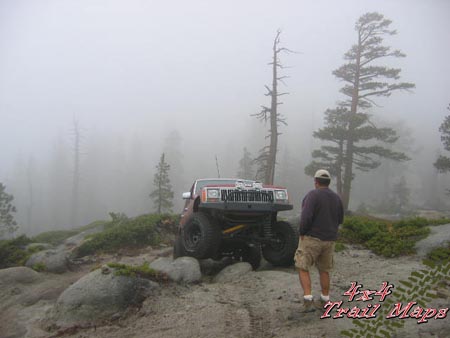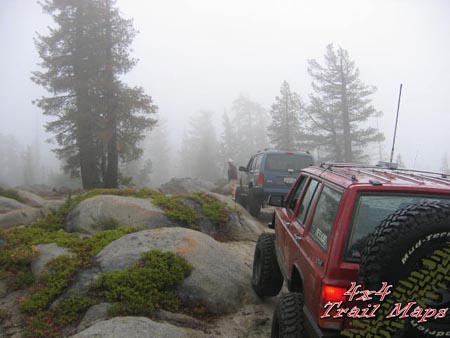 Pardoe Lake in the background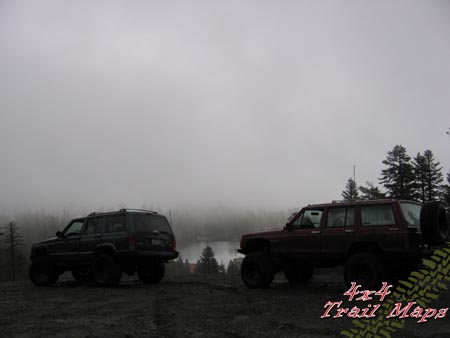 The trail became very hard to find as we followed ATV tacks who also appeared to have trouble finding the trail.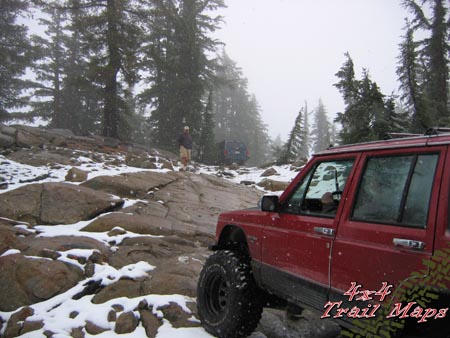 With no more tracks to follow, it looked like the ATV turned back, we had to scout the trail out by foot several times before driving any farther.